Dear Max,
I am writing to let you know how absolutely thrilled and profoundly grateful we are that you made our renovated condo into our beautiful home!
Since we have a huge amount of wood in our total design (including our kitchen and bathroom cabinets, our bar and surrounding area, wine room, the entire foyer, all our doors and framing, our desks and built-ins, bedroom furniture, etc.) - we knew we needed someone who would deliver the superior workmanship and quality we desired. You were recommended by all the top designers and now we know why!  You were always the one we could count on to get the job done on time and, many times, before it was promised.  This is almost unheard of in today's building environment!
And you made the whole process easy for us!  We especially appreciate the fact that we were able to communicate directly with you and that you were always available to us to answer any questions or talk about ideas.  It was so exciting to see your ideas become the finished product!
So thank you, thank you Max - we think of you every day when we look around and see your creativity and superb workmanship and detail in every single room!
Corey Beberman
President of CBI Designs
CBI Designs
Interior C.A.D. Drawings
Space Planning
Design Consultation
Illumination Design
Millwork Design Specialist
Design Detailing in Stone
Mosaic and Tile Design
Tel: 561-706-8531
Fax: 561-391-0736
Email: beberman@bellsouth.net
1399 SW 9th Street Boca Raton
Florida, 33486
I am a Designer who creates fine heirloom furniture and estate homes for the elite.  My clients are discerning and will only accept top drawer products. The most important element of a job is the Millwork package as this defines the space and sets the standard of quality for the entire job.
It has been my pleasure to have worked with Hub Custom Wood Working for the last seven years.  Through my experiences I have learned to expect that they build exactly what is presented in terms of samples and drawings.  They are clear to explain the technical aspects with upgrade choices prior to contract.  This has eliminated the up-charges that are so common in this field.  Their careful communication and follow-up with drawings, changes and instructions on both my large and small projects has won my confidence. The company's professionalism in dealing with my tougher clients has helped create smoother working relationships.  This and their meticulous cabinetry detailing and finishing have brought me many referrals.  Max and John's passion for their craft have helped to make both my traditional and modern projects, award winning show places.  They deserve my high recommendation.
Corey Beberman,
President of CBI Designs
Jana DeMicco Interiors, LLC
Working with you the past 15 years has been complete satisfaction. You bring so much to the table as you brainstorm and engineer my designs into reality. As if that was not enough you always hit the deadlines and the quality of your work is like no other. From shop drawings, to building, finishing and installing you close in a perfect circle and if things get off track, you always offer solutions and work with me so the result is not altered.
Thank you for your partnership...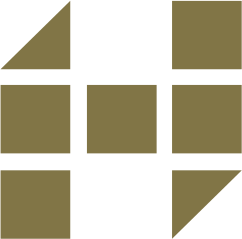 Joao and Max Hubner founded Hub Woodworks, Inc. in 2002 in Fort Lauderdale, Florida, specializing in custom cabinetry and furniture. Building on Joao's 48 years experience as a carpenter in the United States and Brazil, the company provides superior craftsmanship reminiscent of old world beauty.
HUB Woodworks offers design, fabrication and installation. HUB can complete large commercial and residential jobs with accuracy and precision using the latest technology in millwork.